From the many star-studded RPG apps, the author has carefully selected game apps that he has actually played, including MMORPG, action RPG, simulation RPG, etc. Apps that allow you to take your time and enjoy the fun of each genre are gathered here.
Finding a role-playing game app to your liking can be tough. So, for those who are wondering which RPG for smartphones to play, we have carefully selected and compiled a list of recommended masterpiece RPG apps by genre that has an interesting reputation.
We have thoroughly researched and introduced only RPG apps that we think are seriously interesting, from royal works that everyone knows, to RPGs with strategy, shooting RPGs, RPG apps to raise cute and beautiful girls, etc. If you are looking for a divine game that you can play for a long time, please check it out!
BEST RPG Apps Ranking for Mobiles
1. Ash Tale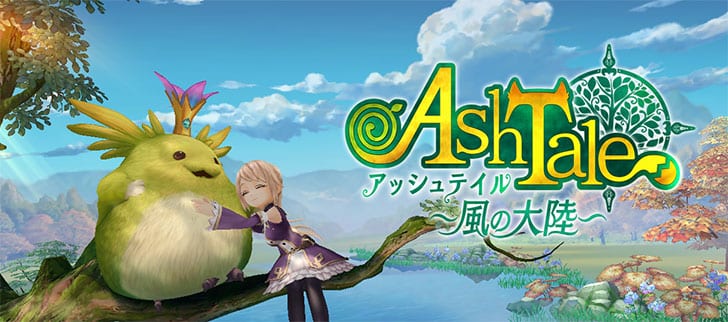 Action RPG with cooperative play as the main feature.
"Ash Tale – Kaze no Tairiku" is a dramatic action RPG in which you and your cute characters explore a picture book-like world!
The dungeons you challenge every day require five people to work together to clear them, and there are regular two-person cooperative events, so there's just plenty of content for everyone to play together, so you can have fun with your family and friends!
Ash Tale – The Wind Continent" has a system that allows players to marry each other regardless of gender. You can look for a marriage partner in the game, or you may enjoy marrying other friends.
After marriage, you can grow crops and animals together on your common farm.
Free Download
2. Genshin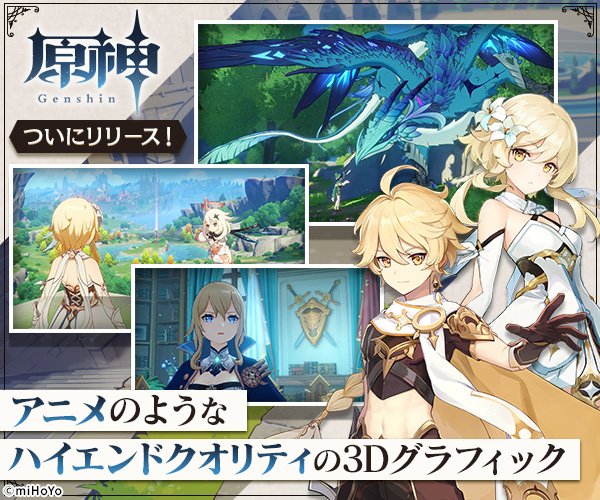 RPG that runs around in a vast and beautiful open world
Genshin is an open-world RPG that allows players to freely explore a vast land depicted with a beautifully soft touch in an anime style.
The game is packed with many enjoyable elements, such as touring a beautiful open world, defeating bosses, collecting materials, solving puzzles, cooking, and more.
Multiplayer allows up to four players to play on the same field. It is also a great way to play dungeon circuits and daily missions cooperatively with friends.
Free Download
3. ever tail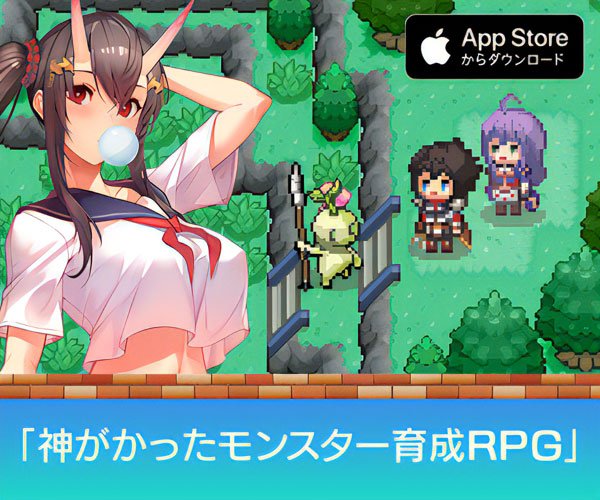 A full-fledged nurturing RPG with monster capturing fun
Ever Tail" is a command battle RPG in which players capture and train monsters and form a party of up to 8 players for adventure.
Combat is based on an order system with delay time, and the game offers a wide range of strategies with parts that use the player's head like a card game.
The chat function and the ability to play real-time battles with other players make this an RPG that can be enjoyed in a wide range of ways.
Free Download
4. life after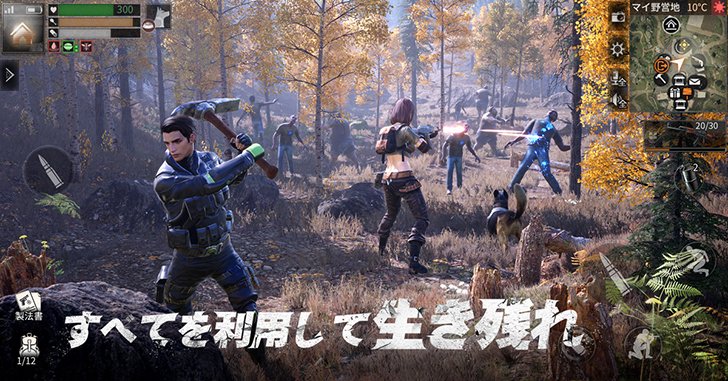 Survive freely in a vast open world!
Life After" is a full-fledged survival RPG game that allows you to experience more than a home console game easily on your smartphone.
In a post-apocalyptic world full of zombies, players interact and cooperate with other players via chat to collect resources and raise their level. Once you have collected materials, build your own house or enjoy item production.
The game is quite conscientious, as you can create the most powerful weapon of the season without paying for it if you continue your daily gold expedition for 5 days.
Now you can get a limited edition bike for free!
Free Download
5. millennium war aigis a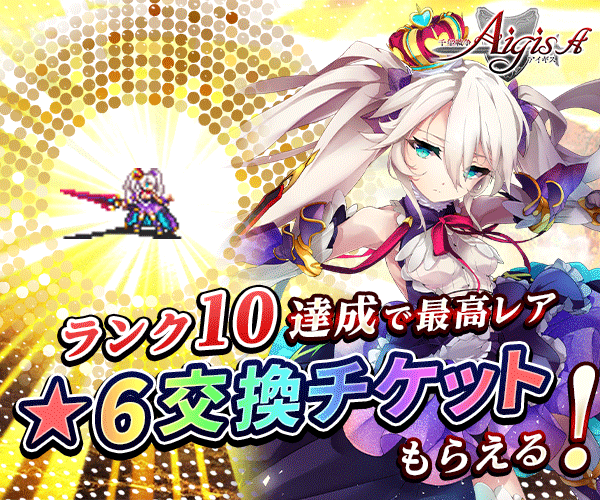 The monthly gacha with a guaranteed maximum rare is a delight!
Millennium War Aigis A" is a smartphone version of the very popular tower defense RPG that has been loved by DMM Games for many years.
The objective of this defense-based game is to defeat enemies who invade your territory. All you have to do is pay the cost and send out your units, and the beautiful girls will do the rest in auto-battle! The game is also a fun way to think about strategy.
Daily missions allow you to pull a gacha (gadget) with the rarest character for free every day. In addition, there is a mission once a month that gives you a fixed number of characters.
Free Download
6. soulvars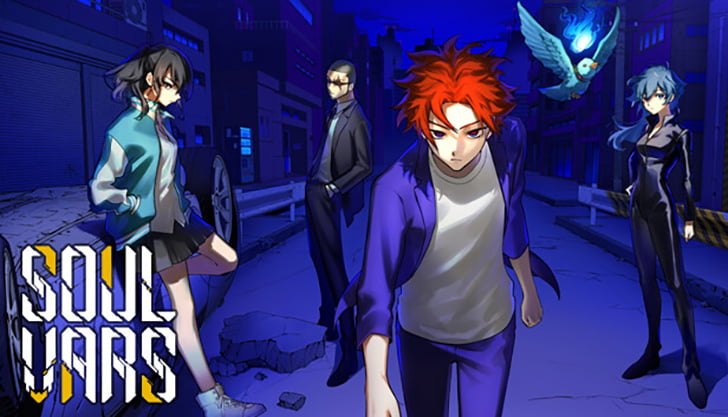 A deck-building RPG that requires advanced strategy
SOULVARS" is a turn-based command RPG in which players use attack and defense cards and combine them to unleash special moves to defeat enemies.
In battle, players fight by cutting the "attack" and "defense" hand cards that are assigned to their equipment, depending on the situation.
The game is characterized by a high level of strategy based on the combination of equipment, such as increasing the number of cards in your hand by hitting the enemy's weak points, and activating special moves by consuming multiple cards at once.
Download
7. Dragon Quest V: Bride of the Sky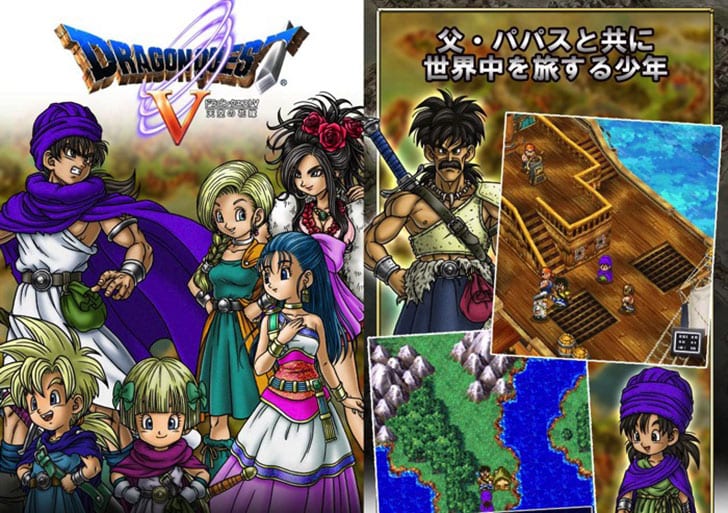 The most popular game in the Dragon Quest series!
Dragon Quest V: Bride of the Sky" is a smartphone app version of the classic RPG that allows players to capture and train monsters in addition to the epic adventures of a brave warrior.
This RPG is so popular that it is considered the best in the DQ series.
It is well known for its story that depicts the hero's epic life spanning three generations of parents and children, from his childhood and youth to his marriage and becoming a parent.
This is a masterpiece of an RPG game application that allows you to become emotionally involved with the main character and experience his tumultuous life.
Download
8. tower of witch hunt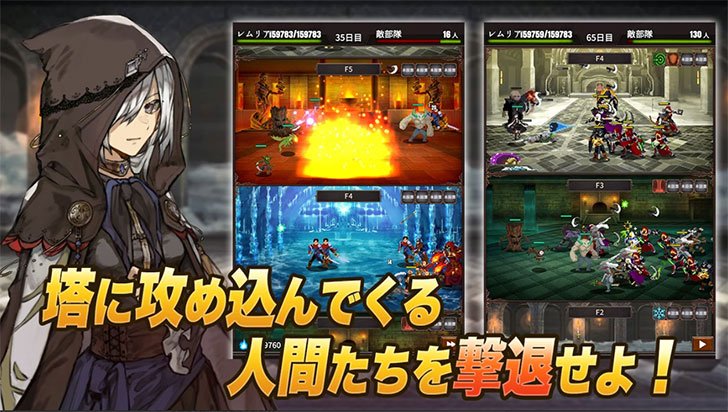 A challenging tower defense game with dot-pictures!
Witch Hunt Tower" is a tower defense RPG in which you fight against the humans who attack you one after another, while reinforcing your demons.
This is a defense game with a hacksaw element, in which players repeatedly go around and capture more and more humans, summoning and merging them to strengthen their own forces.
There are no online battles, but it is a great indie game recommended for those who love to steadily and steadily level up.
Free Download
9. Sky: Children Who Weave Stars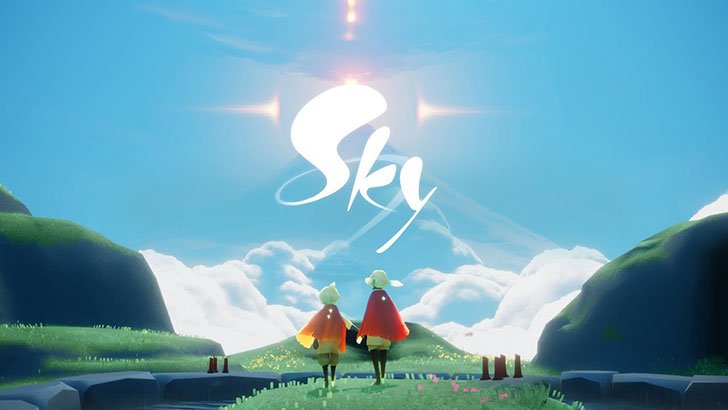 Play cooperatively with the friends you meet on your journey.
Sky" is an online RPG in which you travel as a "star-spinner" in the Kingdom of the Sky, delivering fallen stars to the constellations.
Players can run around hand in hand with their friends in a vast field while feeling the beauty of the starry sky and nature.
Communication features such as in-game chat and emoticons are available. Collecting items through cooperative play will give you an advantage over solo players.
Free Download
10. rogue with dead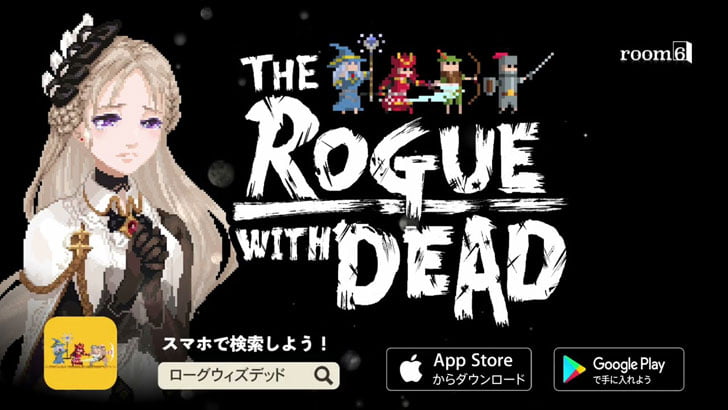 An RPG that lets you leave the game alone and aim to defeat a demon king 300 km away.
Rogue with Dead" is an RPG in which you command more than 50 soldiers to defeat a demon king waiting for you 300 km away.
This application is rich in interesting elements that are unique to this application, such as the ability to not only leave the game but also to attack by tapping repeatedly, randomly obtained soldiers, and collecting artifacts by defeating bosses.
Even if you are defeated along the way, you can play a strong new game because special reinforcement items remain.
Free Download
11. elona mobile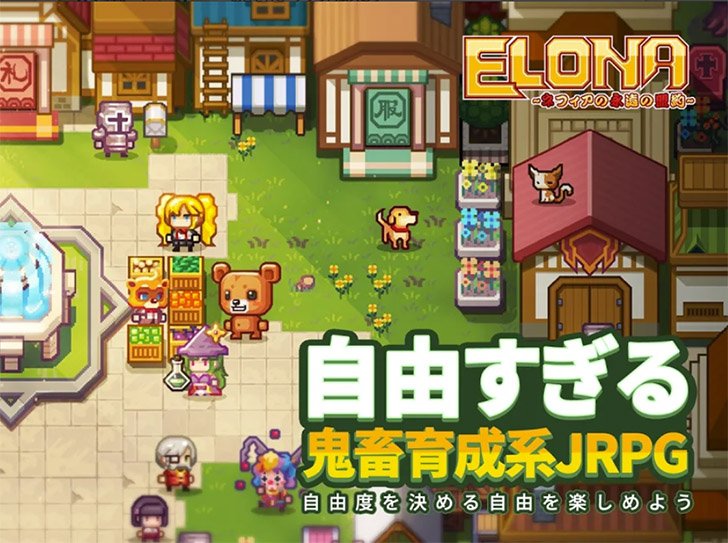 Dot-picture roguelike RPG with a high degree of freedom
Elona Mobile" is a roguelike RPG in which you can do anything as an adventurer, from attacking dungeons and running a leisurely farm to destroying towns and thieving.
This is a turn-based RPG application like "Siren of the Wind and Thunder". The open world map is quite large, and events occur at various locations. It is full of challenge.
The biggest attraction is still the bad behavior. In normal RPGs, you are allowed to do things that you would never be allowed to do, and the text of the conversations are also very unpredictable.
Free Download
12. stardew valley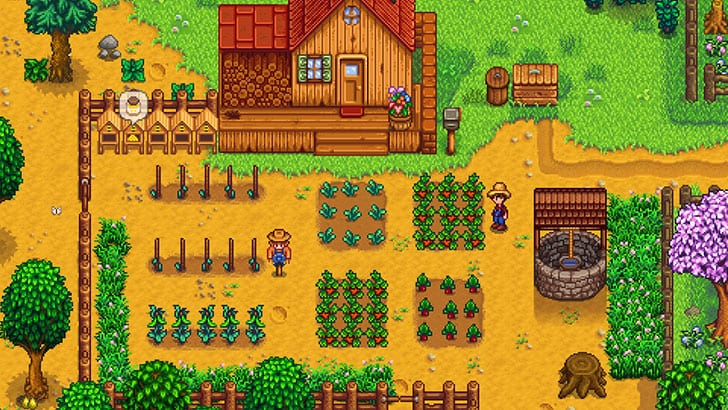 Enjoy a slow life in the countryside!
Stardew Valley" is a farm management simulation RPG that has sold more than 10 million copies worldwide.
The developer, who loves "Harvest Moon" series, spent more than 4 years to complete this soulful work. You can develop your own farm by cultivating deserted fields, growing crops, and managing a ranch as well.
In addition to farming, there is livestock farming, fishing, fruit growing, mining, villager interaction, romance, and even RPG elements where you battle monsters in dungeons. There is so much more to the game than can be described here, so you will find yourself playing and playing again and again.
Download
13. knights in exile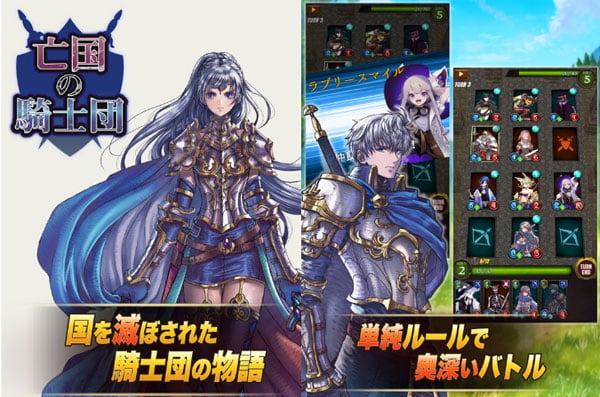 A deck-building RPG in which players fight while being annihilated over and over again
Knights in Exile" is a roguelike card RPG in which you lead a group of knights whose country has been destroyed to fight against the imperial army and aim for victory.
Battles are completely turn-based, and players pay costs and summon units to fight. Each unit has its own unique skills, and strategic unit placement is the key to victory.
This smartphone app can be played offline, and if you play in airplane mode, ads will not be played, so you can enjoy playing without paying.
Free Download
14. fire emblem heroes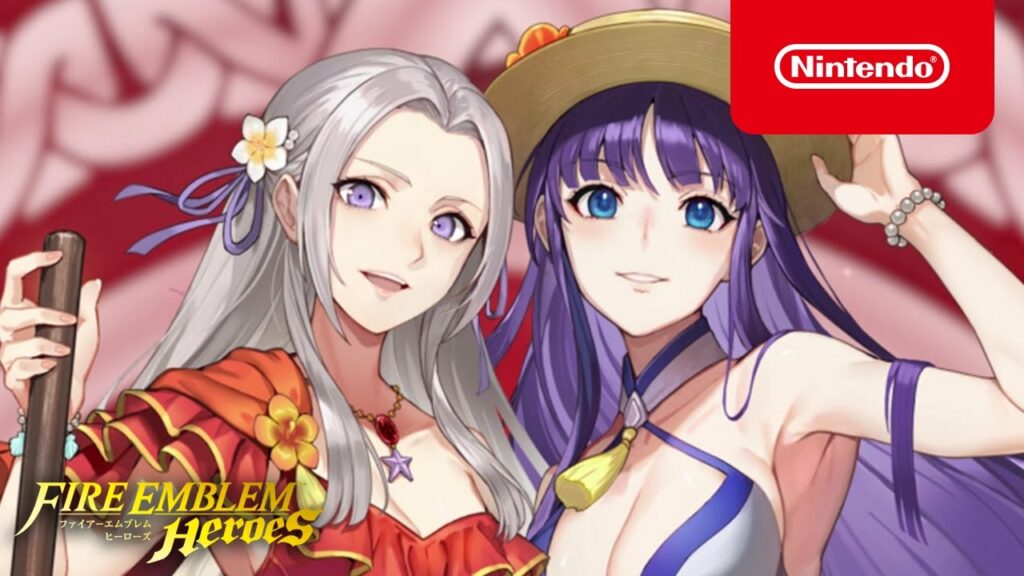 A very popular strategy battle game in which you fight alongside the heroes of the past distributed by Nintendo!
Tactics-based turn-based strategy
This is a turn-based strategy game in which you organize four of your own army units and fight against enemies on a map of 8×6 squares.
The game offers strategy elements such as organizing various characters, such as those in close proximity or at long range, considering their compatibility with the enemy forces, and anticipating the opponent's actions to move them.
Fans of the successive FE series will definitely enjoy it!
Many FE characters from past generations appear in the game, and an original story unfolds in more than 500 stages. As with the previous FE series, the scenario has been seriously crafted and is well worth reading, and is recommended for those who value storytelling.
Free Download
15. soul knight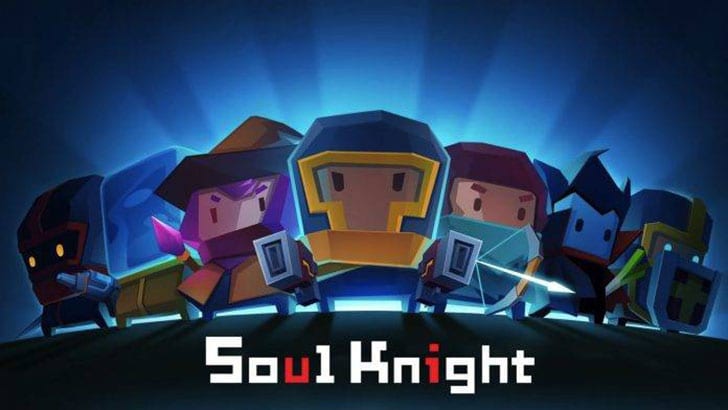 A fusion of dungeon exploration and shooting
Soul Knight" is a shooting RPG in which players fight monsters in randomly generated dungeons while collecting weapons and dodging bullets.
The stages change each time you play, so it is fun to see what items you can pick up by sheer luck.
Currently, only the iOS version supports online play. It is also recommended for couples or friends who want to play cooperatively.
Free Download
16. dragon quest of the stars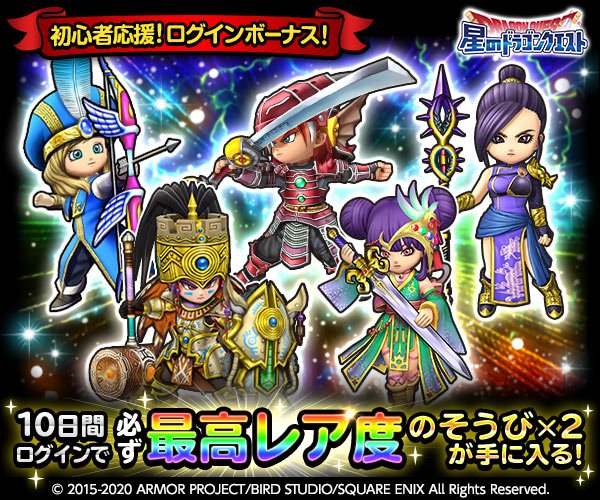 Over 20 million downloads! Let's explore the world of Dracula!
Dragon Quest of the Stars" is a turn-based battle RPG in which players can cooperate with other players from all over Japan in a multiplayer game for up to 4 players.
The game is fully equipped with Dracula's unique training system, such as leveling up and changing jobs. The game also features simple yet profound battles where skill is the key.
The character's appearance can be set to any look you like, from gender to hair style, and equipment can be changed for a more fashionable look.
There are also a variety of events that will bring back memories for Dracula fans, such as battles against bosses from past generations, including "Ryuoh" and "Zoma"!
The first 10-star 5-fixed gacha can be pulled for free, so those who are just starting out can also get in on the fun.
Free Download
17. Octopath Traveler: Champion of the Continent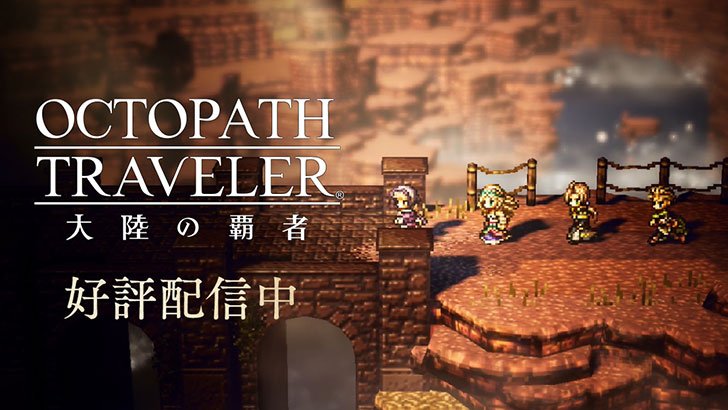 Strategic and exhilarating "8-player command battle
Octopath Traveler: Champions of the Continent" is a single-player RPG app that depicts a world several years before the Switch game "Octopath Traveler".
Combat is a command battle fought by a party of up to eight players. The battle is fought by switching between the vanguard and the rear guard, and by finding the enemy's weak points and destroying their shields, so players can experience the strategic elements of battle.
The combination of dot graphics and computer graphics gives the game an appealing three-dimensional feel. This is a single-player game, so you can play at your own pace.
Free Download
18. pokémon masters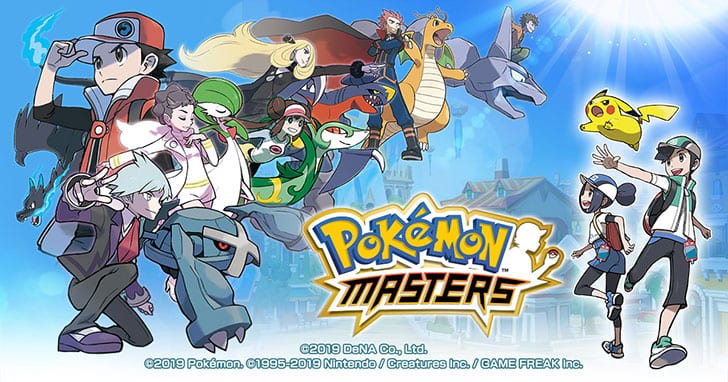 Pokémon Masters" is a Pokémon Trainer RPG that takes place on an island, where players venture to become champions in a 3-on-3 team battle tournament.
Trainers take center stage in this Pokémon RPG!
In this Pokémon battle RPG, players organize their Pokémon trainers, such as the main characters from the Pokémon series, Takeshi and Kasumi, and other trainers familiar from the original story, and battle against rivals.
Organize "buddies" and battle Pokémon!
Trainers in the game form "buddies" with their Pokémon partners. For example, Takeshi and Kasumi are paired up as "Iwok" and "Starmie" respectively. The unique feature of this title is that players organize their buddies into teams and battle Pokémon.
Free Download
19. another eden: the cat that transcends space-time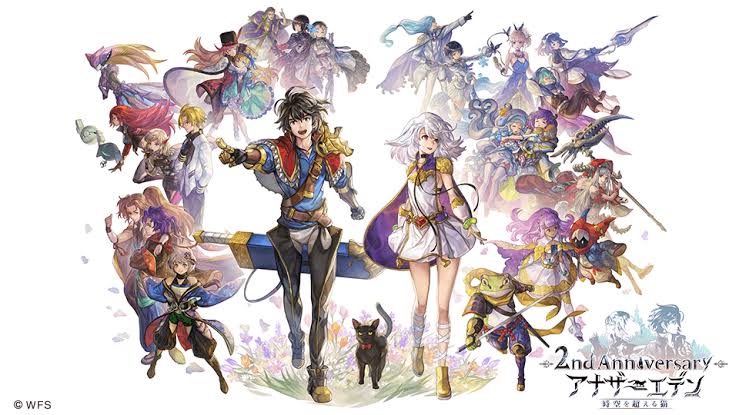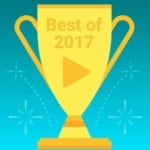 A classic RPG with a retro and nostalgic atmosphere
Another Eden" is a smartphone RPG produced by the staff of the SFC classic "Chrono Trigger".
Unlike many shadow RPGs, there is no multiplayer element in this application. It is a single-player RPG that is played slowly and carefully, with an emphasis on storyline, just like old home video games.
Turn-based command battles are used for battles. You can enjoy training elements such as learning skills and improving abilities on each character's ability board.
Free Download
20. miniature desert island survival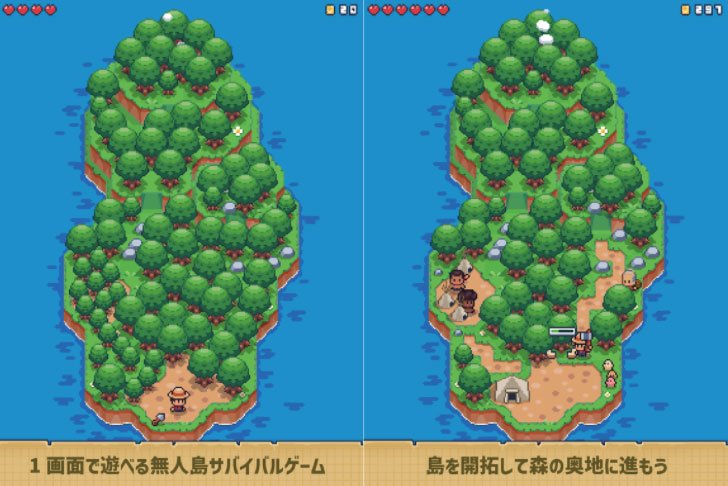 A boxyard survival game to explore a deserted island
Miniature Deserted Island Survival" is a box yard game in which players explore a small deserted island by collecting and crafting materials.
The game involves carving out an island while collecting materials and strengthening pickaxes and axes. There is also a battle element where you defend the island from the occasional gaijin or slime.
This retro smartphone app is made up of dots and has a simple yet captivating appeal that keeps you playing.
Free Download